What is Let's Roll – and who are we?
Can you imagine an app built for roller skating?

We sure can! 
Let's Roll connects the global roller skating community in a social network built for roller skating. Our goal is to gather all the roller skaters, all the skate spots, and all the knowledge of the community in one place. Come in and join the roller party!
Track and share your skating
Doing the #365daysofskate challenge or just want to keep a casual #skatediary? 
Let's Roll keeps a log of all your sessions, including style, location, and stats. Share your sessions with the community and get support and feedback from fellow skaters, or keep it private to yourself. Let's Roll App is a safe and fun way to enjoy the amazing sport that is roller skating.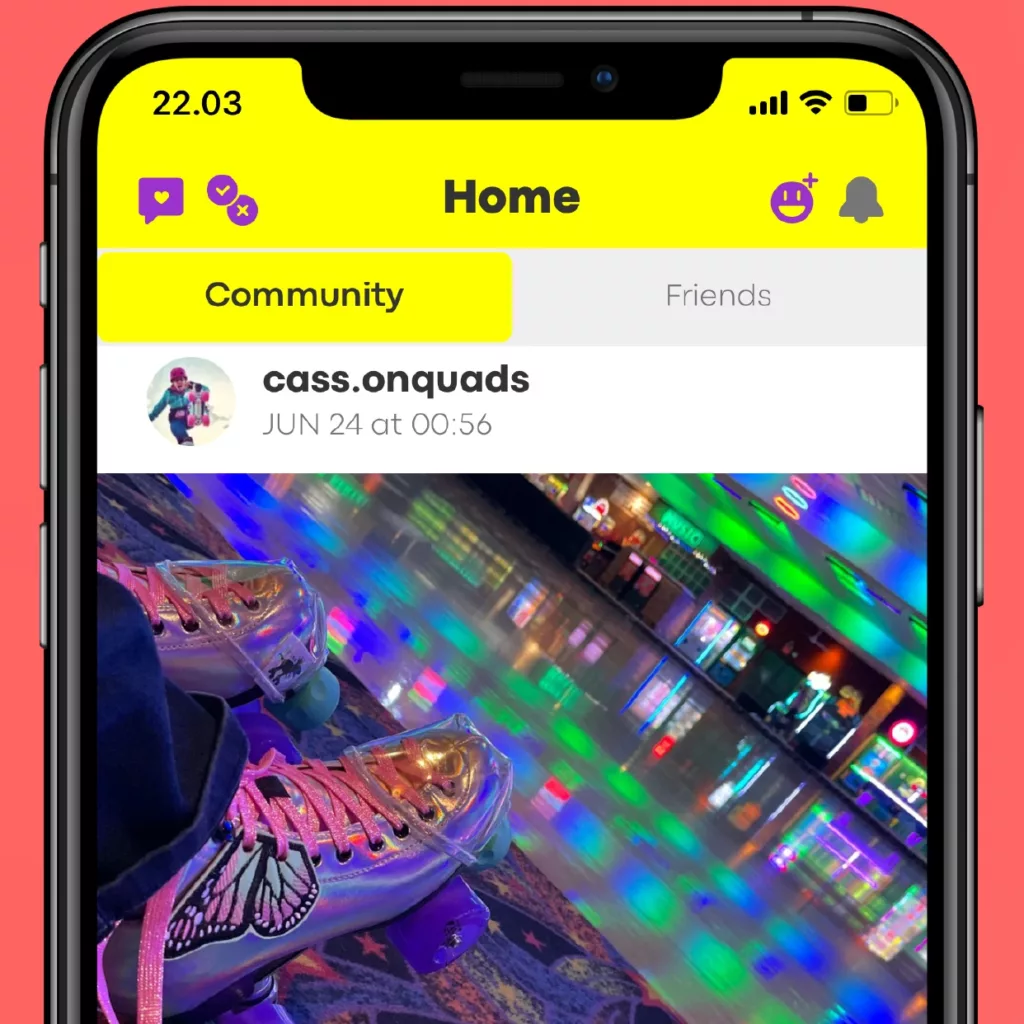 Find & meet skaters wherever you are
Want to skate with friends, but don't have a skate buddy to roll with? 
Using GPS data we connect you with roller skaters in your area. The Let's Roll App shows you who is skating near you and lets you connect directly with local skaters. You can keep up with sessions and activities in your neighborhood – or bring the app with you when you travel to meet up with skaters in new places.
Locate the best skate spots
Looking for that perfect smooth asphalt or scoping for local ramps?
Let's Roll leverages "Big Skate Data" to bring you the best skate experiences wherever you are. Based on all sessions skated we visualise the activity of skaters in your area, allowing you to easily find the most popular spots or routes around you. Get access to the collective knowledge of the global skate community, and let yourself be inspired to explore new places on skates.
By skaters for skaters
We are a group of friends, roller skaters and tech nerds from Ukraine and Denmark that have banded together to create the Let's Roll App. We love the skating community and how roller skating brings joy to people, and we believe the best ideas are created when you listen to the people you want to service. For that reason, the Let's Roll app has been built with direct involvement from a growing community of skaters from day one. We invite everyone to contribute by providing us ideas and feedback so that the Let's Roll App can become everything the skate community wants it to be.
Let's all roll together.
or